Il pantalone da avere sempre in guardaroba, da abbinare alle sneakers o alle derbies, da indossare sia nelle occasioni casual sia in quelle informali ma eleganti.
Acquista ora
Slim Fit
Sagomato ma non stretto, rimane morbido sul bacino e inizia a stringersi da metà coscia in giù.
Shop now
Slim Fit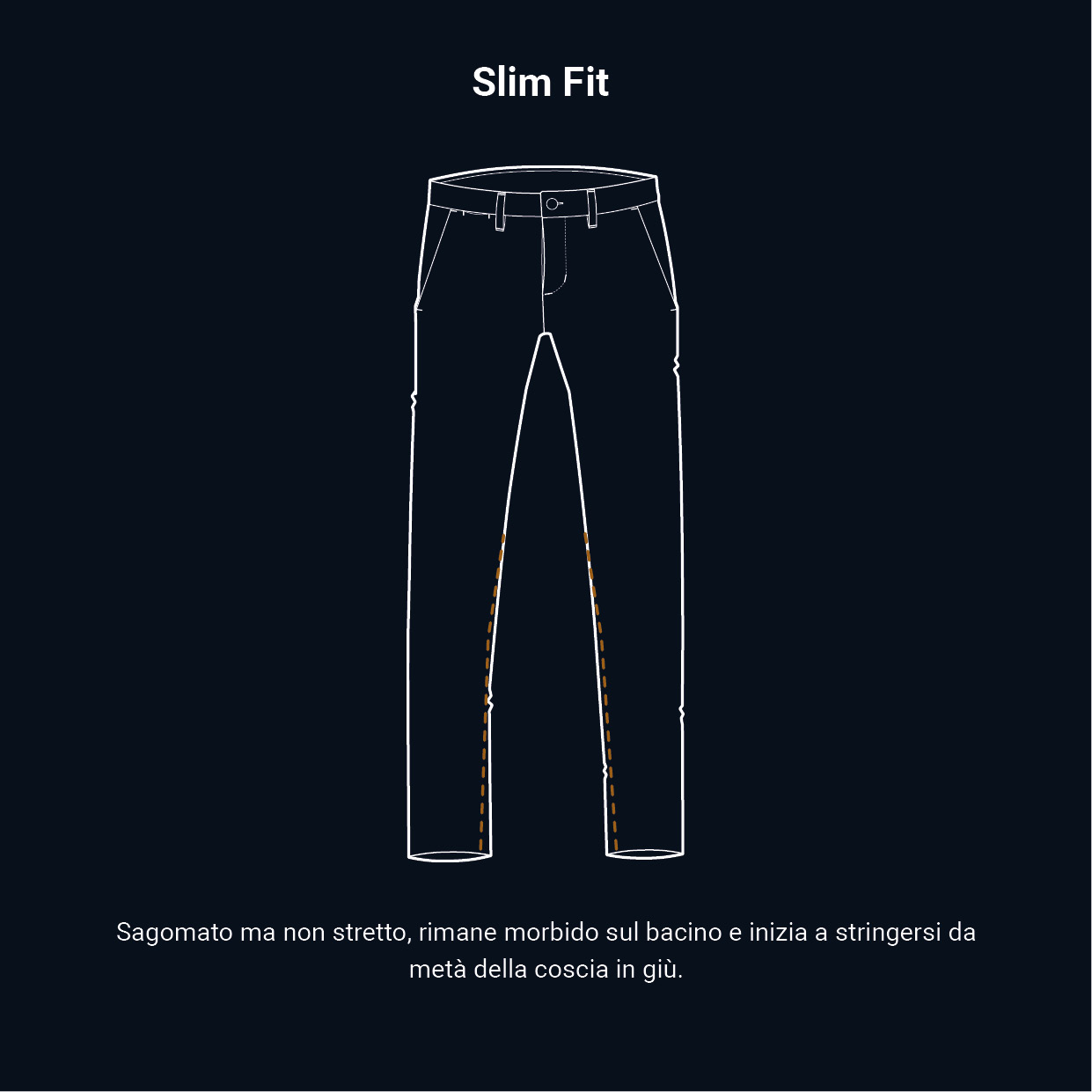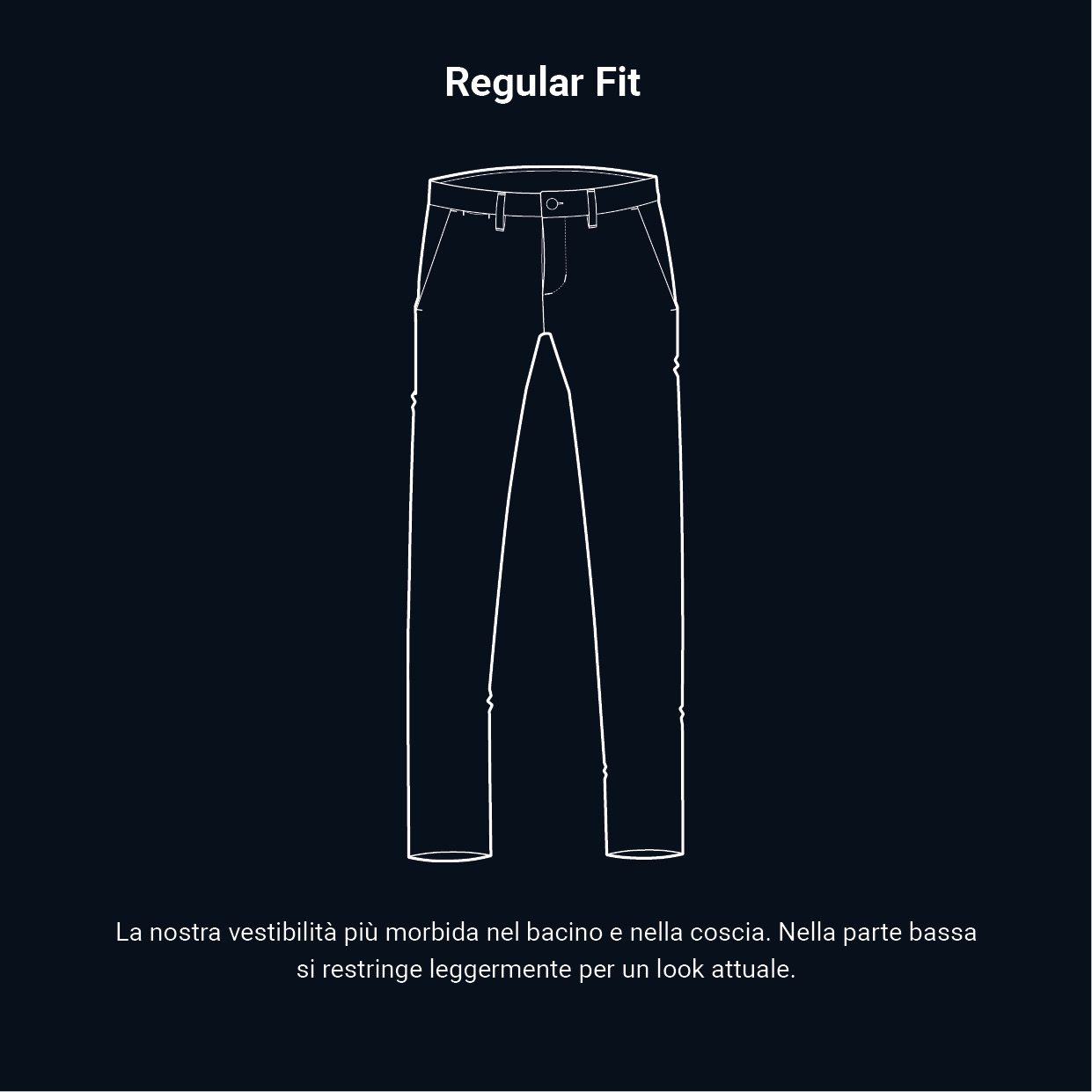 Regular Fit
La nostra vestibilità più morbida nel bacino e nella coscia. Nella parte finale si restringe leggermente per un look attuale.
Shop now
I resi sono gratuiti entro 14 giorni. Visita la pagina I miei ordini e segui la semplice procedura.
Spediamo con DHL. Riceverai il tuo ordine entro 24/48 ore, per non farti perdere tempo.
Be the first to know
---
Sign up for our newsletter to find out about the promotions and all the news from the Tela Blu world.