"Shetland Wool, taking all its properties together, is perhaps the completest article of the kind in the universe, possessing at the same time, the gloss and softness of silk, the strength of cotton, the whiteness of linen, and the warmth of wool." Sir John Sinclair 1790
Shop now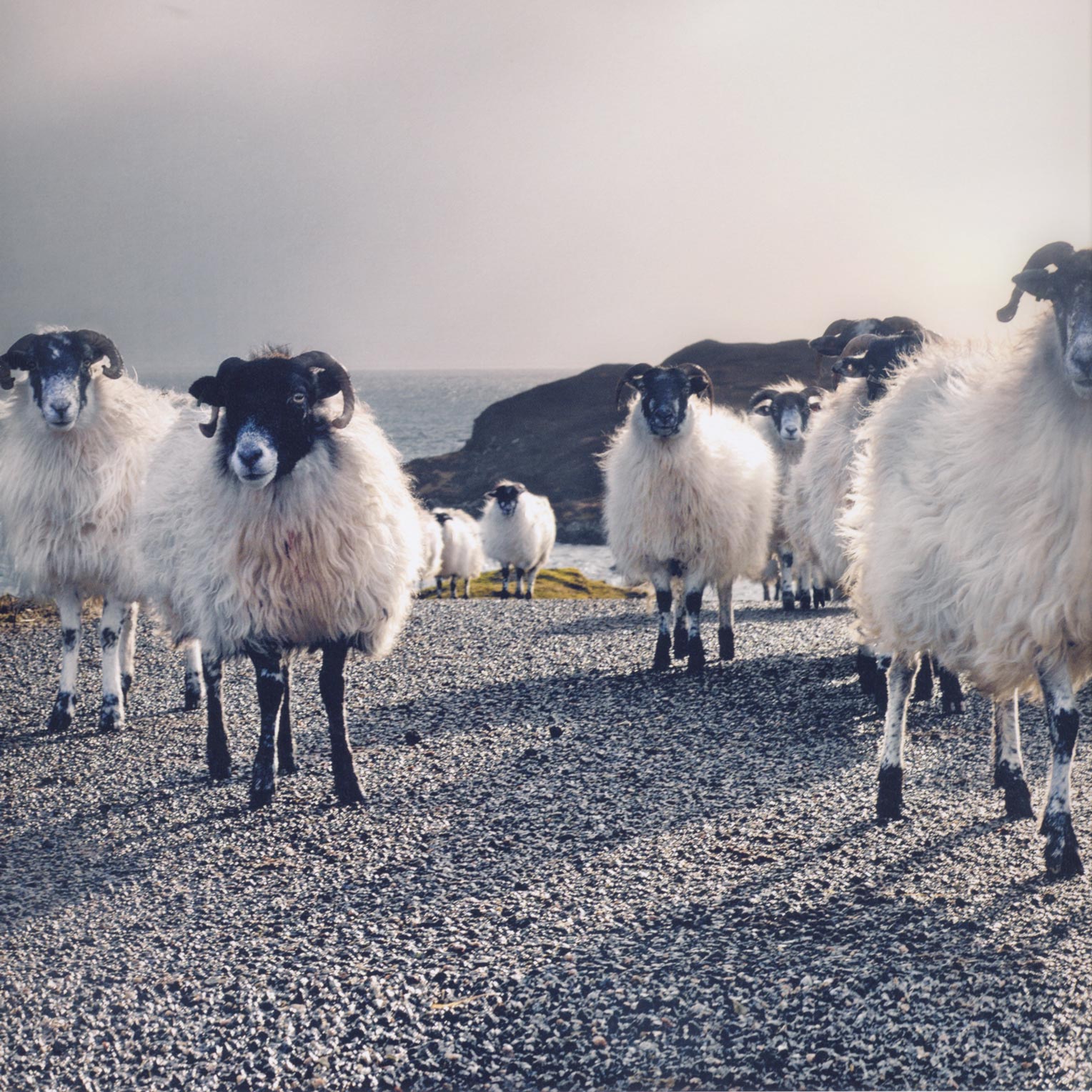 Shetland Wool Origins
The Shetland sheep from which this precious yarn is made live in an environment characterized by the cold climate of northern Scotland. The wool from the native Shetland sheep is something very special. Very soft and finely curled, the fiber is the result of the harsh climate of the area that has made the fleece of these animals more rustic and warm.
Anglo-Saxon charm
The closed weave combines the sophistication of the thinly shaven knit with the characteristic rustic look of Shetland wool. This recalls the elegant flavor of iconic English pullovers.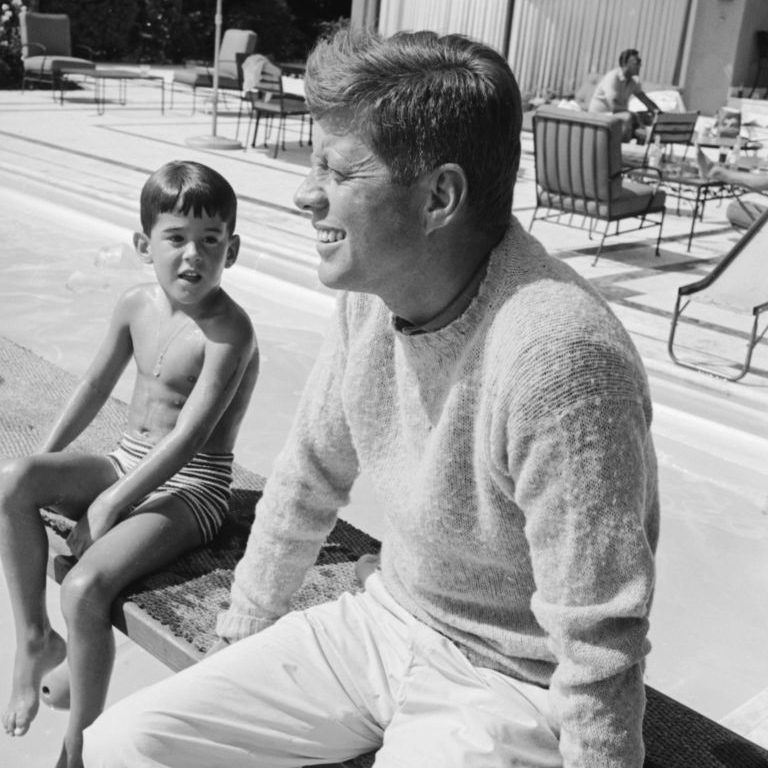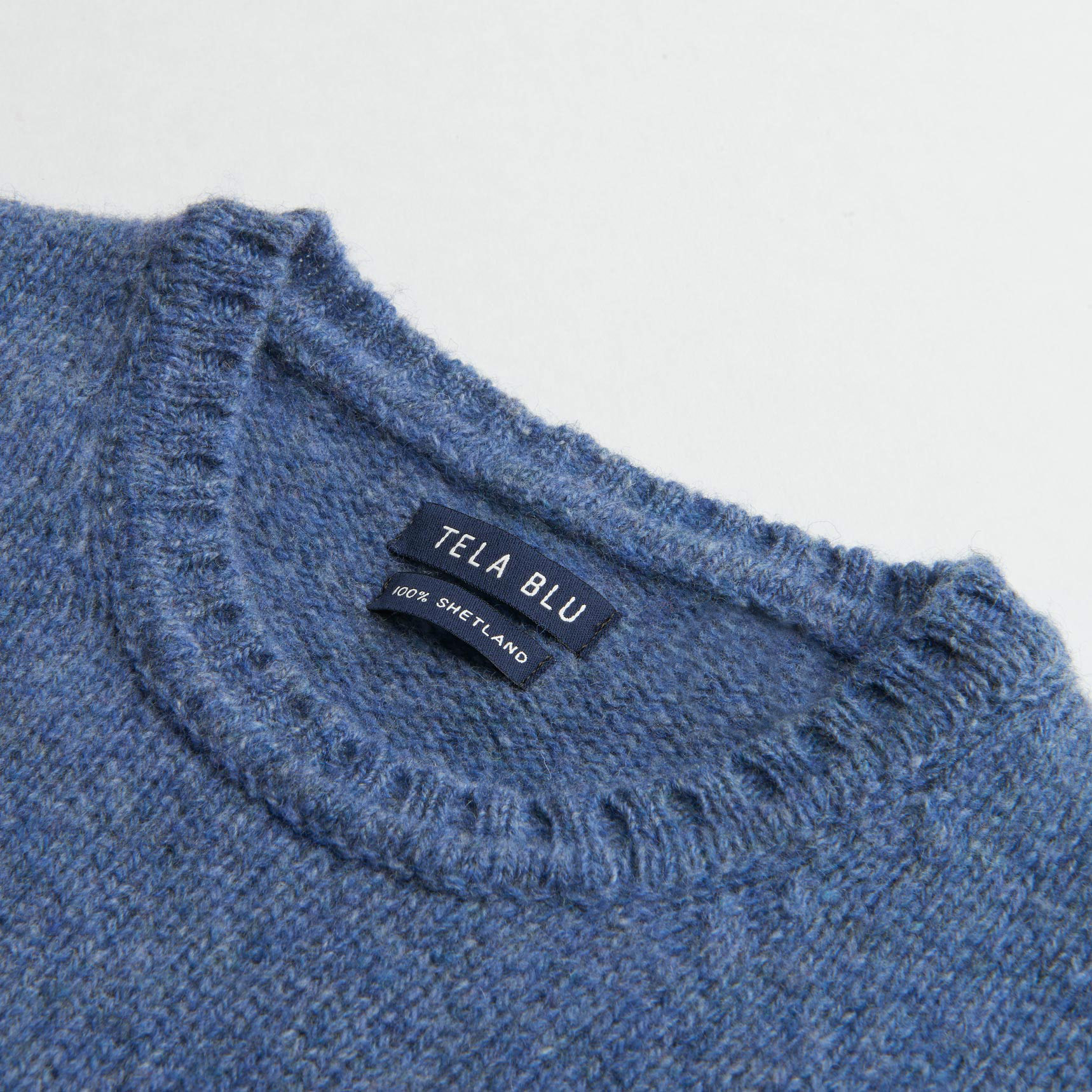 Details
We crafted our Shetland pullover in Italy, in Carpi, following the style of shetland sweaters that were used in the past, such as the detail of the 2 to 1 ribs to craft the neck and the seamless armhole.
DESIGN
Style & Comfort
---
Our sweater in Shetland is born from the idea of combining the refinement of a sweater, with an Anglo-Saxon charm, with the practicality and comfort of a warm wool. In fact, this pullover is perfect to face with style the coldest days of autumn and winter.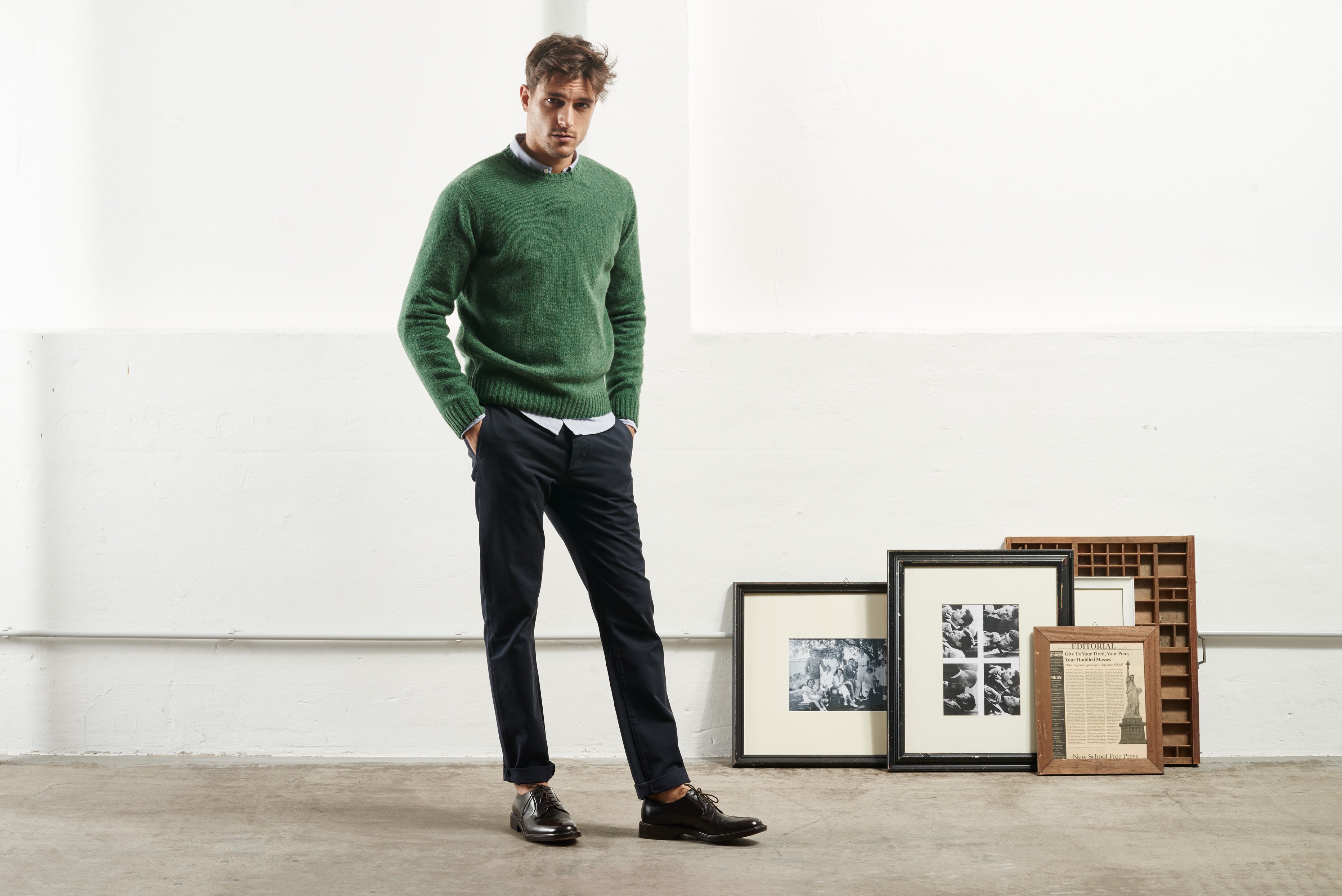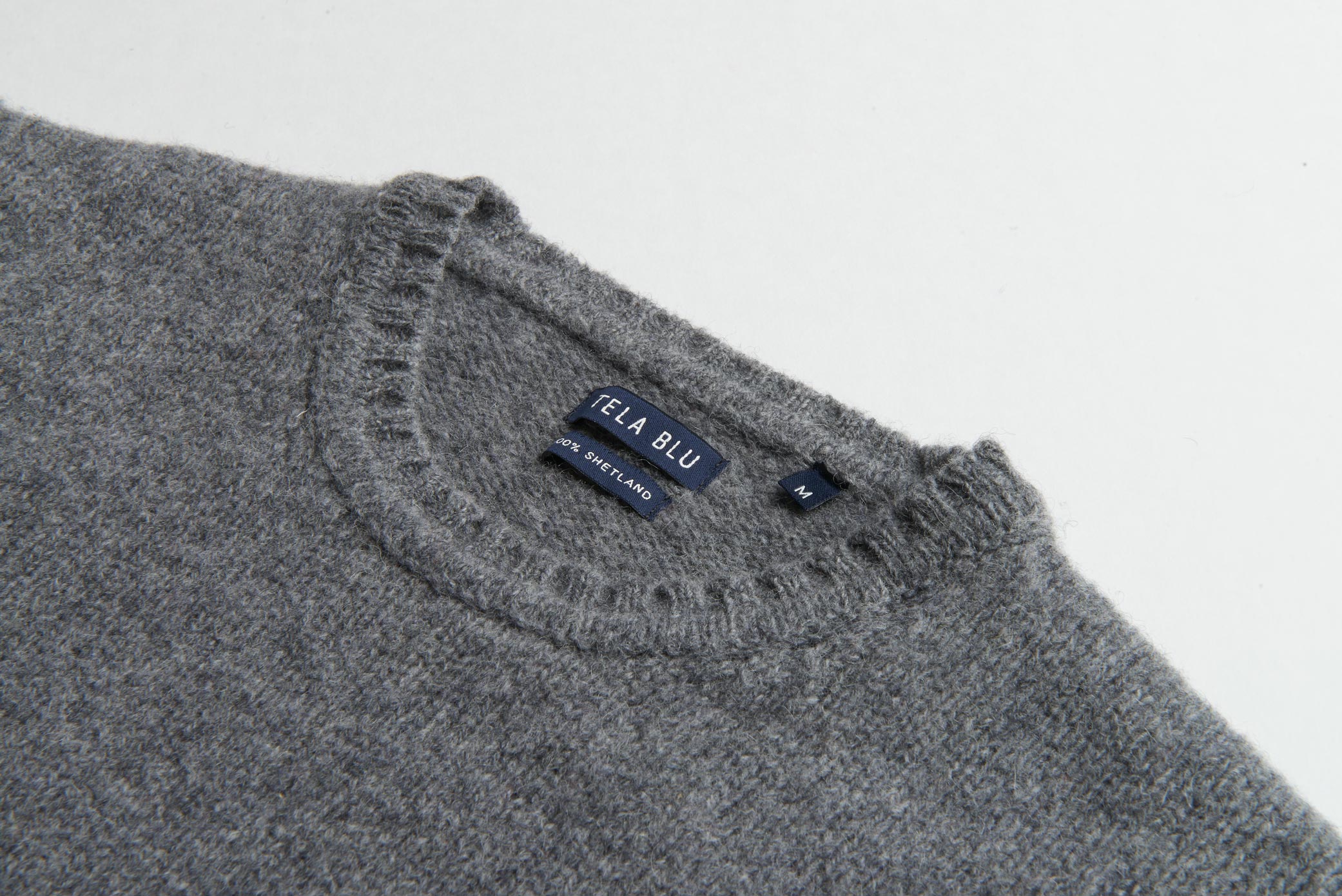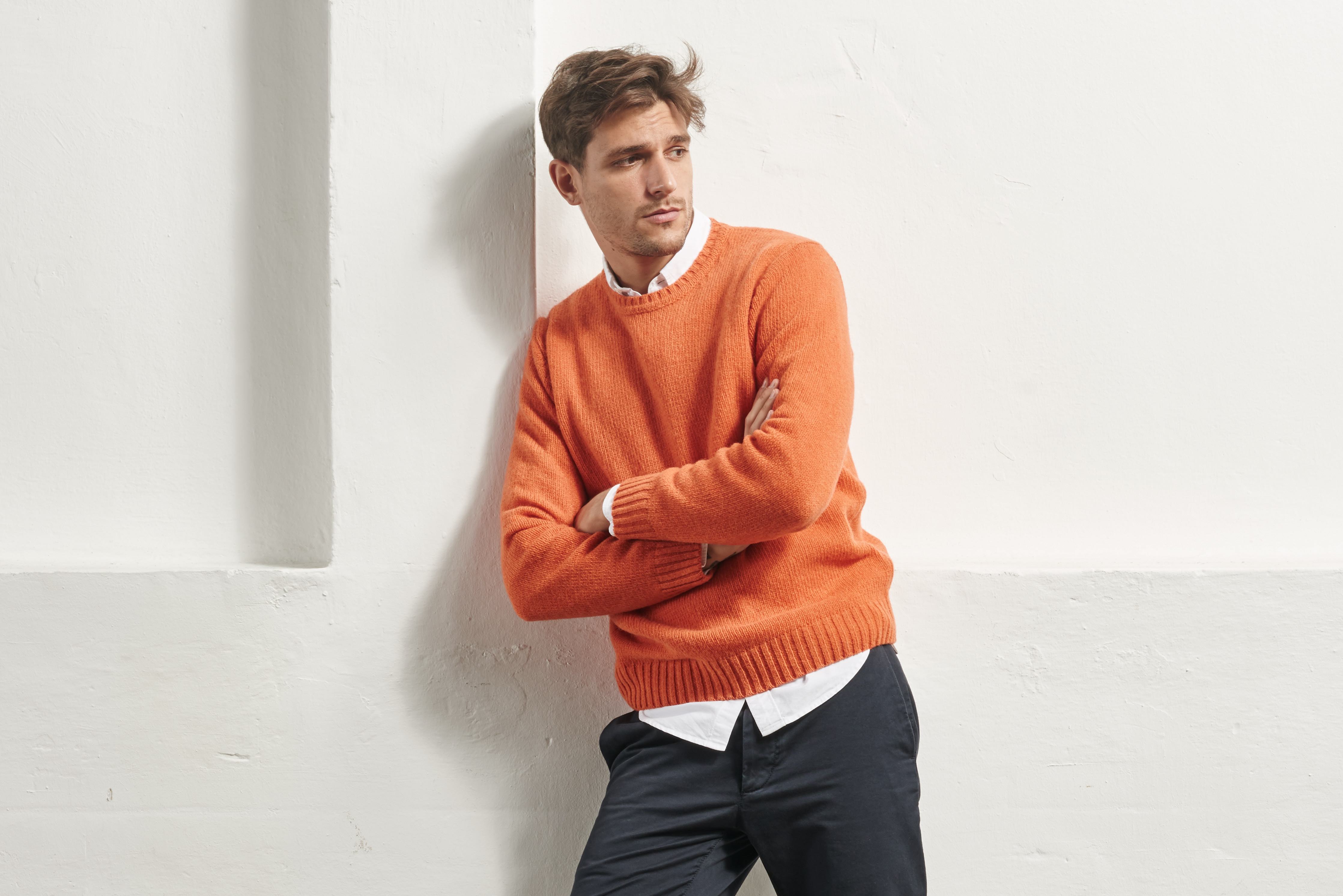 The sweater in Shetland is a garment that lends itself to being the protagonist of the outfit. To emphasize its charm you can opt for bright colors like green or orange. Gray and light blue instead are the right options you prefer more sober and refined colors.
Shop now
You have 14 days to return the product. Find out more on your country fee.
We parner with DHL for deliveries. You will receive your order in 1/3 working days, 4/5 for Australia and New Zealand.
Be the first to know
---
Sign up for our newsletter to find out about the promotions and all the news from the Tela Blu world.