High quality, low markups
---
Tired of overpaying for high-quality products we created Tela Blu to offer the garments we like at fair prices. We redesign the apparel distribution model selling directly to you, so we are able to cut-off wholesale traditional markups and reduce the final price up to 50%
Friendly prices
---
Skipping traditional middlemen' markups we reduce the price up to about 50%, for a given quality garments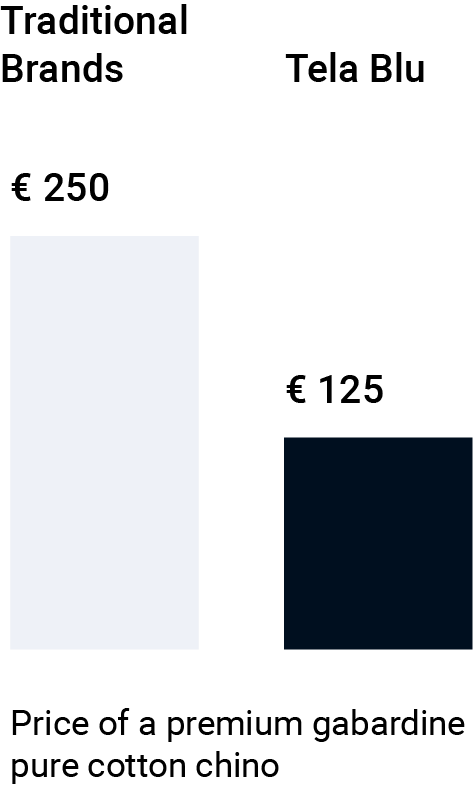 Press
---
"Pass-partout garments for a simple, portable and stylish wardrobe".
"By eliminating part of the traditional distribution chain, they are able to offer a quality product at affordable prices."
"A classic, quality line for everyday use."
"Prices are 50% lower than those of the most important brands in the sector, thanks to the lack of intermediation."
Shop our collection
---
Shipping
Free Express home delivery (1/3 business days) for orders over €200 to certain countries in EU
Secure Payments
We accept payments from Visa, Mastercard, Amex, Maestro and PayPal
Be the first to know
---
Sign up for our newsletter to find out about the promotions and all the news from the Tela Blu world.